⏱ Reading Time:
2
mins
This app is no longer available on the App Store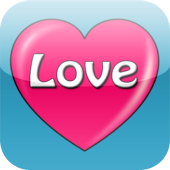 – Have you ever wondered how much love exists between you and the person you want to be with?
– Do you already have an affair, are you both love birds and you wish to measure love?
– Are you single and you want to know if you match with the girlfriend or the boyfriend of your dreams?
Now it's your chance! Get the Love Teller app and learn instantly how much love there is between you and your beloved person! Now it's time to find out if you two match and if you can ever be the perfect couple!
App Info

Price: Free
iOS: 4.0 or newer
Current version: 1.0
Released: Feb 11, 2012
Category: Entertainment
Size: 0.9 MB
Rated: 4+
Language: English
Note: This app is meant for entertainment purposes only. There is no way to count the love feeling!