⏱ Reading Time:
2
mins
This app is no longer available on the App Store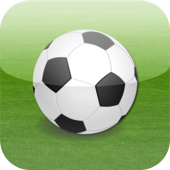 Manage5x5 is an application for iPhone that lets you organize and manage football (soccer) games! If you are a football player or you are just the organizer of such games, if you love playing football but it's always too hard to make the arrangements, then this application suits you! Get rid of phone calls that last too long, get rid of all the tiring, time-consuming ways to arrange games and stop trying to figure out ways to notify all the players participating in a game. Set up any game you want really fast and easy with just a few taps on your iPhone!

App Info
Price: $1.99 (€ 1.59)
iOS: 4.0 or newer
Current version: 1.2
Updated: Apr 14, 2012
Category: Sports
Size: 1.8 MB
Rated: 4+
Language: English
The major advantages of the Manage5x5 application are:
It lets you organize from 5×5 to 11×11 game types!
It makes it easy to add players by importing player's information directly from the device contacts!
It allows the creation of teams and players assignment to them!
It allows to assign players to more than one team!
It lets you make games including teams or players, supporting fast switching between these two!
It lets you provide full game details, such as game name, place and date/time!
It offers easy game editing!
It 'Remembers' previous game places and lets you pick them instead of typing again!
All the above just within a few taps!
But the greatest feature is the sharing ways that Manage 5×5 provides, so all the players get notified for the game information and game details instantly:
Send e-mails automatically to all players participating in the game!
Publish the game details on www.manage5x5.com, a specially dedicated website supporting the Manage5x5 application and let users share game details really fast!
Post the game details on your wall on Facebook and let others see them!
It's also suitable to organize football tournaments!
The Manage5x5 app is a really perfect tool for everyone who needs to get rid of all the arranging stuff and only wants to focus on the game itself.
Stop losing any more time and create, manage and share football games at a glance! After all, football is meant only to be played!