Last updated on June 4th, 2019
⏱ Reading Time:
2
mins
This app is no longer available on the App Store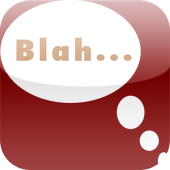 Tag-My-Photo is an app for the iPhone which lets you add to your photos
Tags, Comments and Dialogues… using speech bubbles and text labels! It supports photo capturing in real time using the device camera or importing one from the camera roll. Use your imagination to make great compositions and don't stop there! Share your creations:
Post on your Facebook wall!
Spread them using e-mail!
App Info

Price: $0.99 (€ 0.79)
iOS: 4.0 or newer
Current version: 1.0
Released: Apr 09, 2012
Category: Entertainment
Size: 1.6 MB
Rated: 4+
Language: English
Export your work to the camera roll photos as well! Pick among a variety of speech bubbles and place as many as you desire on a composition. Add and edit text labels, by setting various fonts, sizes, colors and alignments. Don't have time to complete a creation? Don't worry, just save it and keep working later using the built-in save-load supported functionality. Get in-app help by using the provided How-To system. Be creative! Add speech bubbles with text on your photos and make them "talk" like the cartoons! Really amusing and funny! Get the app now and unleash your imagination!